my cob oven, Plot 35, Rosendale Allotments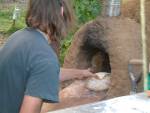 After nearly 20 years of baking bread in domestic ovens and of yearning to be able to try baking in an oven with more baking potential finally I got the chance. Since 2001 I have had the book by Kiko Denzer "Build your own Earth Oven" amongst other bread oven design books. When I discovered just how much clay lay under my shared Rosendale Allotments plot at last I had a chance to put the book's instructions into action.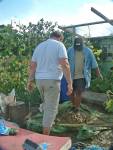 BUT not without the help of a lot of friends - especially in carrying out the necessary puddling. Thanks to all who assisted at or/and in building my oven, foremost Elkin Atwell and Nic Shaw but also Be, Nikki, Rachel, Annie, Steve, Shane, Alice, Ray, Joe, Hung Ye, Mei How, Gill, William, Vikki, Amber, Olivier, Keith, Rachel, Spohie and Emile.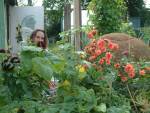 If you have any questions re cob oven or Artofex I will try to answer atty@area3.net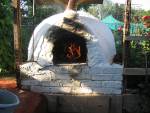 xls spreadsheet for sourdough recipe calculations
the same as zip file







galleries


Warning: mysqli::query(): Couldn't fetch mysqli in /var/www/html/net-art.ws/ad/contact.php on line 35

Warning: get_it(): Couldn't fetch mysqli in /var/www/html/net-art.ws/ad/contact.php on line 37

Warning: mysqli_num_rows() expects parameter 1 to be mysqli_result, null given in /var/www/html/plot/oven/index.php on line 143