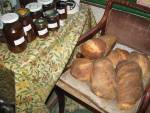 22/09/06 - first really good batch of bread from the oven. White sourdough from poolish, 4.24 Kilo dough at 68% (bakerís) hydration. Mostly baked for 35 minutes with start insode oven surface temperature of 238 C.

22/09/06 - one loaf that stayed in for 45 minutes. Maybe the best?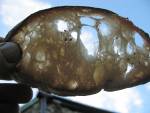 22/09/06 - the same against the evening sky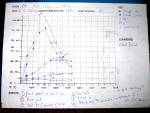 22/09/06 - plot, getting very close to ideal first load, just maybe spread fire etc 5-10 miuntes earlier> NB started with 60 C internal temperature from previosu days baking.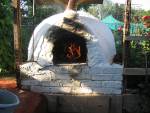 a nice pic of the oven firing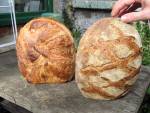 single rise white at back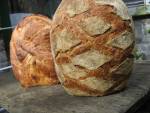 single rise white at back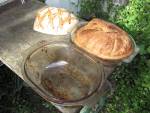 single rise in the bottom chicken roaster in which it was baked, with top in which both baked and risen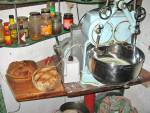 the Artofex again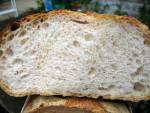 single rise white