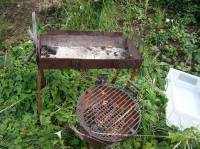 BBQ graveyard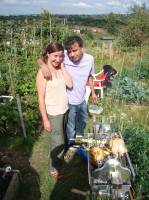 the new barbie getting inaugurated + Tania and Amarjit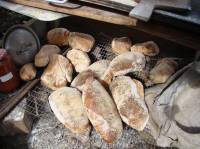 bread for the day, "Ciabbat a la B&B" and rosemary and potato. Forgot to slash the rosemary and potato.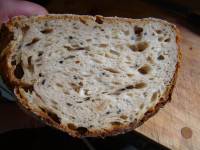 crumb of potato and rosemary - good example of its kind inside. always keeps well.

Crumb of 'ciabatta a la B&B'. Actually got criticised by one consumer as too fluffy, which is a bit of a novelty for a pure sourdough. Told him it would probably be jsut right for him if he waited a day before eating.